Filed as Polygonum arenarium Waldst. & Kit. [family POLYGONACEAE]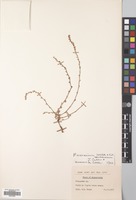 View Larger
╳
We're sorry. You don't appear to have permission to access the item.
Full access to these resources typically requires affiliation with a partnering organization. (For example, researchers are often granted access through their affiliation with a university library.)
If you have an institutional affiliation that provides you access, try logging in via your institution
Have access with an individual account? Login here
Want unrestricted access?
Enjoy unrestricted access to all content and features, including: PDF viewer and download.
Access is allocated within two business days of purchase and lasts one year.
Please note that this is a trial program and may end.
Get Access for $39/year
If you would like to learn more about access options or believe you received this message in error, please contact us.